In 1996, Key created the Alternatives for Youth Foundation, Inc. (AYF) to support programs and activities that are fundamentally consistent with Key's mission. AYF sponsors the undergraduate and clinical graduate scholarship programs below:
Undergraduate Scholarship Program:

The William J. Wolfe (WJW) Scholarship Fund was established to honor William J. Wolfe. His commitment to social, educational, health, and human services spurred the founding of Key in the early 1970's.
This WJW scholarship awards talented and motivated individuals who are current or former recipients of services from either Key or from the Massachusetts Department of Children & Families (DCF), the Massachusetts Department of Mental Health (DMH) or the Rhode Island Department of Children & Families (DCYF).
Eligibility criteria:
Under the age of 25
Prior or ongoing receipt of services through Key or through a MA or RI state youth serving agency
Successful academic performance
Commitment to own development
Desire to pursue a full or part-time educational or vocational certificate/degree
For more information on how to apply for the WJW Scholarship, see your high school guidance counselor or your state agency social worker.
WJW Deadline for New Applications is mid-May each year
WJW Deadline for Re-Applications is mid-April each year
Clinical Graduate Scholarship Program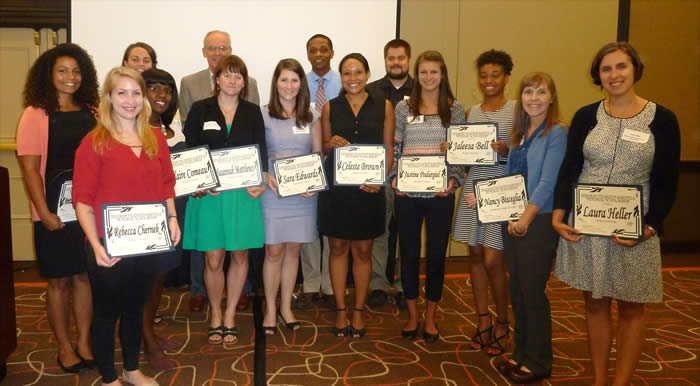 The Deborah Feldstein Bartfeld (DFB) Memorial Scholarship Fund was established in dedication to Deborah, who began her career in the field of social work as an intern at Key. Her life was tragically cut short following a courageous battle with cancer.
This scholarship awards funds to current Key employees only who are enrolled in a formal Master's of Social Work, Licensed Mental Health Counseling or Counseling Psychology program and who have demonstrated commitment to the field of social work or child welfare, specifically with multi-stressed youth and families.
Eligibility Criteria:
Full or part-time employment at Key in a direct care or supervisory position
Full or part-time enrollment in an MSW, Licensed Mental Health Counseling or Counseling Psychology program
Successful undergraduate performance
Desire to remain employed at Key in a clinical capacity
Candidates for the DFB Scholarship are selected by their Regional Directors and are provided application materials directly.
DFB Deadline for both New and Re-Applications is mid-April each year